REAEDR #1: WAR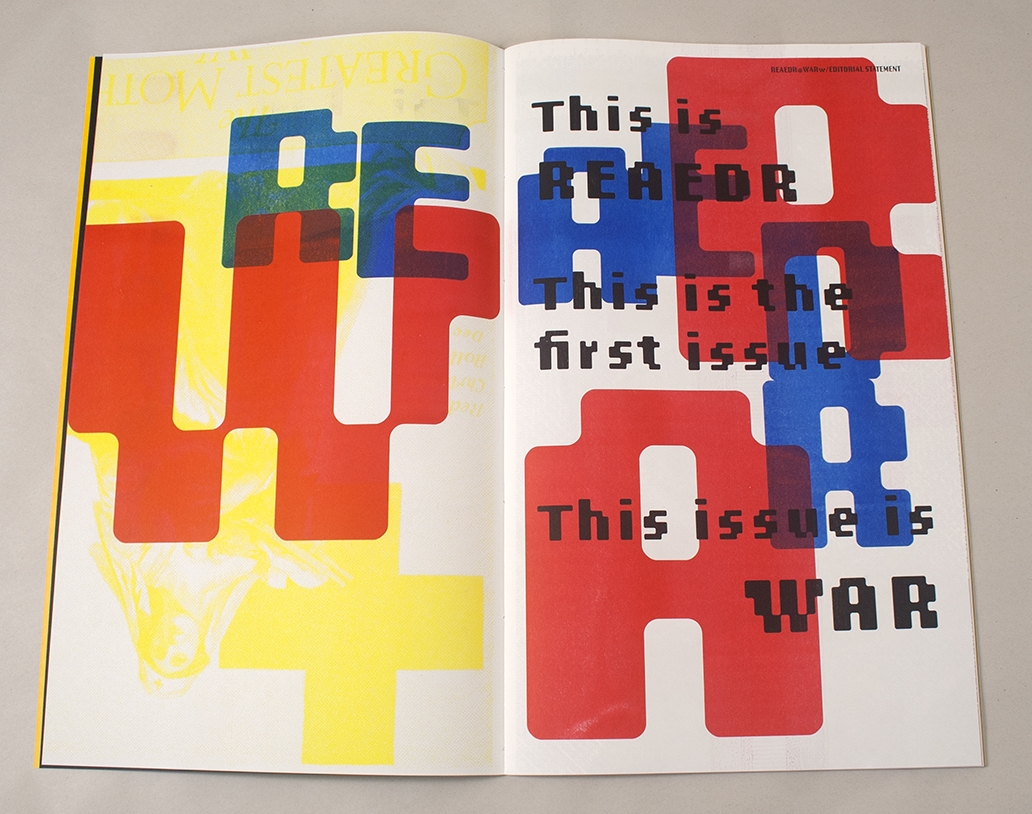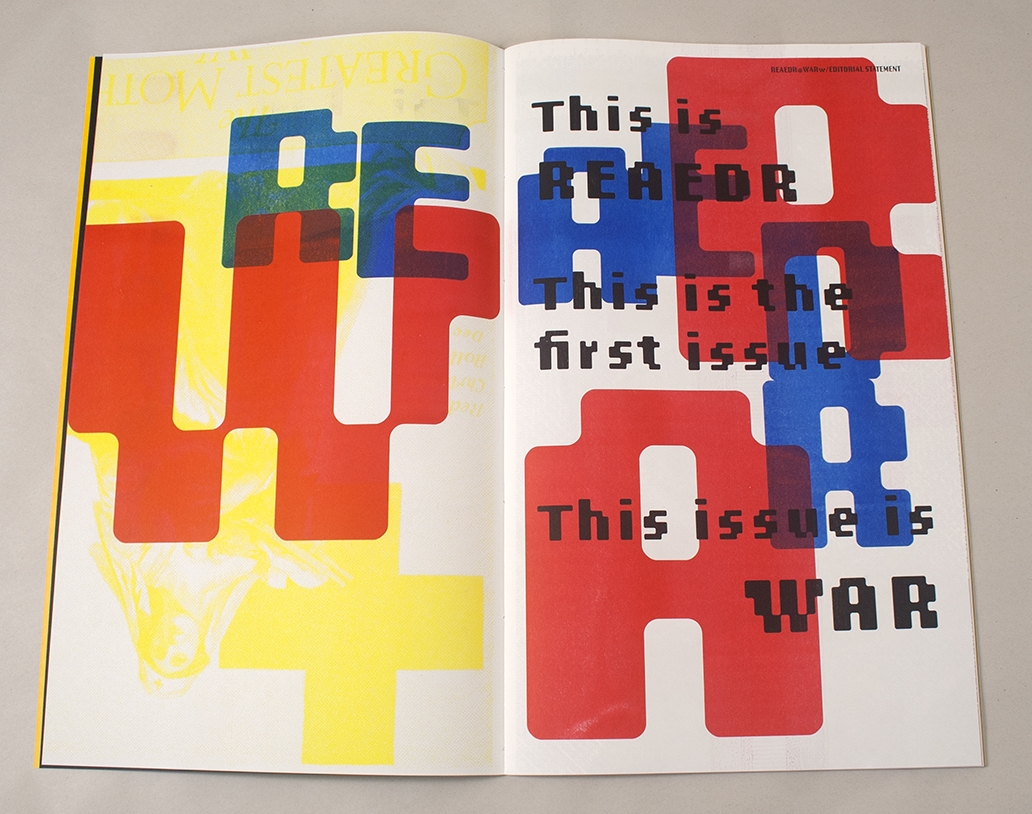 REAEDR #1: WAR
52 pages, pamphlet-sewn
16.5" x 10" (closed) (It's huge!)
Risograph, collagraph, and linoleum print. The typefaces used throughout are from the Lo-Res family, designed by Zuzana Licko and published by Emigre.
Edition of 150
2017
Contributors (in alphabetical order): Aaron Anstett, Thérèse Bachand, Anselm Berrigan, Rosa Byun, Chris Dunsmore, Craig Dworkin, Sam Gilpin, David B. Goldstein, Bob Heman, Gretchen E. Henderson, Jen Hofer, Peter Rutledge Koch, Clifton Meador, Luis Othoniel Rosa, Natanya Ann Pulley, Jessy Randall, Timmy Reed, Han Sayles, Kyle Schlesinger, Justin Sirois, Susan Smereka, and Divya Victor.
The future! The future! Get free priority shipping if you buy with cryptocurrency! We accept ETH, LTC, and USDC. We will contact you via email for your shipping address.